Welcome to the website of the Association of National Census and Statistics Directors of America, Asia and the Pacific (ANCSDAAP)!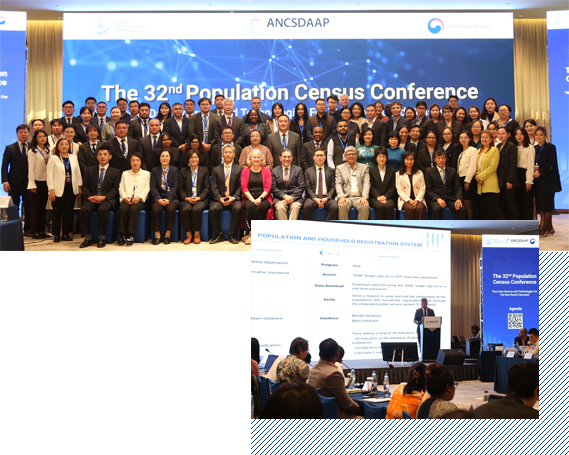 ANCSDAAP is organized to provide a forum for the discussion and interchange of information, ideas, methods, techniques and views regarding national and international census and statistics in the American, Asian and Pacific region.

The mission of the Association is to foster communication and cooperation for the collection and analysis of comprehensive statistical information on human populations and their behavior. The Association conducts conferences and other activities relevant to its mission. Participants in the activities of the Association include not only heads of national census and statistical offices but also representatives from other relevant regional and international organizations as well as researchers and other persons interested in the activities of the Association.

Thus far in its history, the Association's major activity has been the series of conferences that are conducted at intervals of approximately 1.5 to 2 years. The first Population Census Conference took place at the East-West Center in Honolulu in 1971, and the latest (31st) Population Census Conference took place in Tokyo, Japan in 2022. This conference was co-hosted by ANCSDAAP and the Statistics Bureau of Japan (SBJ).